Artun Travel
About Artun Travel Agency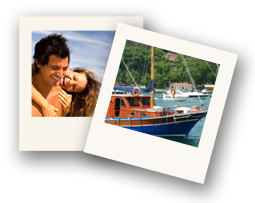 Established in 1991, Artun Travel is a travel agency based in Chicago that provides full service travel to Turkey, travel to the Middle East, travel to Asia and travel to Europe.  Independently owned and operated, a specialized travel agency, founded by active members of the Turkish-American community. Artun Travel has a staff of knowledgeable travel agents who are as informative as they are accommodating.  Travel agents are bi-lingual, fluent in Turkish, German and Arabic.  All Artun Travel agents have experience traveling to Turkey, The Middle East, Europe and other destinations worldwide.  Each agent is able to provide unique travel itineraries to Turkey and beyond.
Experienced Travel Partners
The Artun Travel advantage comes through strong allegiances developed from years of experience. Partnerships with various airlines and tour operators in Istanbul, and throughout Turkey, make it possible for Artun Travel to offer the best travel deals to Turkey. Our travel agents are experts who advise on Mediterranean beach getaways to Alanya or Bodrum, luxury hotel accommodation in Istanbul, car rental in Europe, Euro-rail trips, chartered yacht trips in the Mediterranean, chartered cruises in Turkey and Greece or a Blue Voyage Cruises. Additionally, our agents can assist you with your travel plans to any destination around the globe.
A Trusted Travel Agency
Artun Travel is a trusted agency that has been in business since 1991. Artun Travel is the most reliable, customer service oriented, and recognized travel agency that specializes in travel to Turkey, Europe and travel to the Middle East. Artun Travel will help you bridge the gap between East and West and assist you in your most special travel plans. For more information on us, please see the Artun Travel blog.